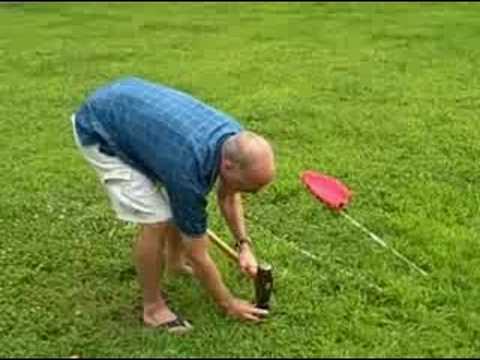 Description:
Regulation 19th Hole Flag Stick with Patented Anchor System
2-Piece Regulation Flag Stick – allows us to ship UPS
Patented Anchor System (mow over)
19th Hole Flag Design
Turn your backyard into your secret weapon with a 19th Hole Flag Stick. Patented "mow-over anchor system" Keeps your flag stable.
No frustrating golf cup to set. Simply start a pilot hole, set the anchor, and insert the flag.
Get ready to hone your approach shot skills by shooting to a real target. Imagine hunting flag sticks from 40-yards and in (or what ever your backyard allows)
Price: $39.00